High-pressure rotary pipe cleaning nozzle
RSP-R series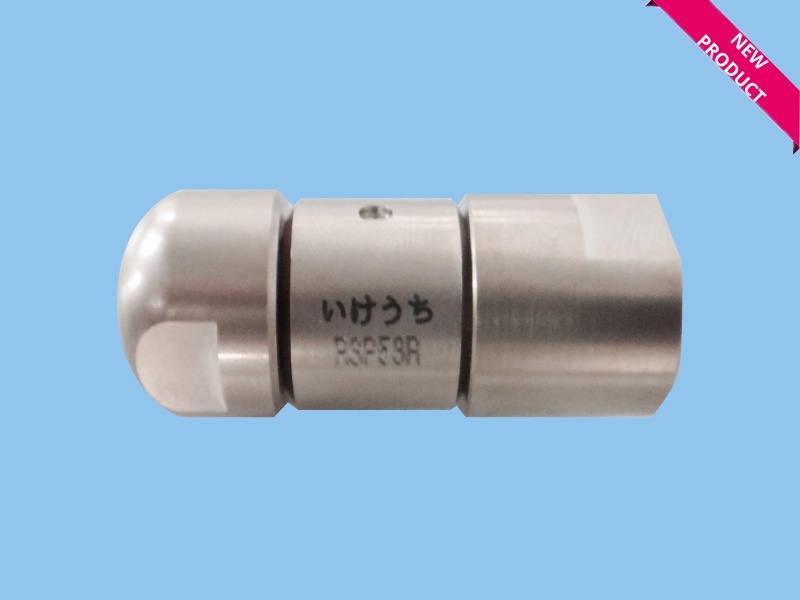 The RSP-R series nozzles' features:
It is a self-rotating inside the pipe as the rotating is caused by the spray's reaction force.
Provides rotating solid stream jets with a high spray impact that clean thoroughly the entire inner surface of a pipe.
Has a compact design. Being fabricated out of special stainless steel provides an excellent wear resistance.
The RSP-R series nozzles have multiple applications:
Cleaning: Pipes, drains, water and wastewater pipes, tubes of heat exchangers and cooling machines
Others: Removing scale and rust
Recommended for industries such as: Industrial plants, factories and other facilities, and water and liquid distribution facilities