Ultra-low pressure fine fog flat spray
BAVV series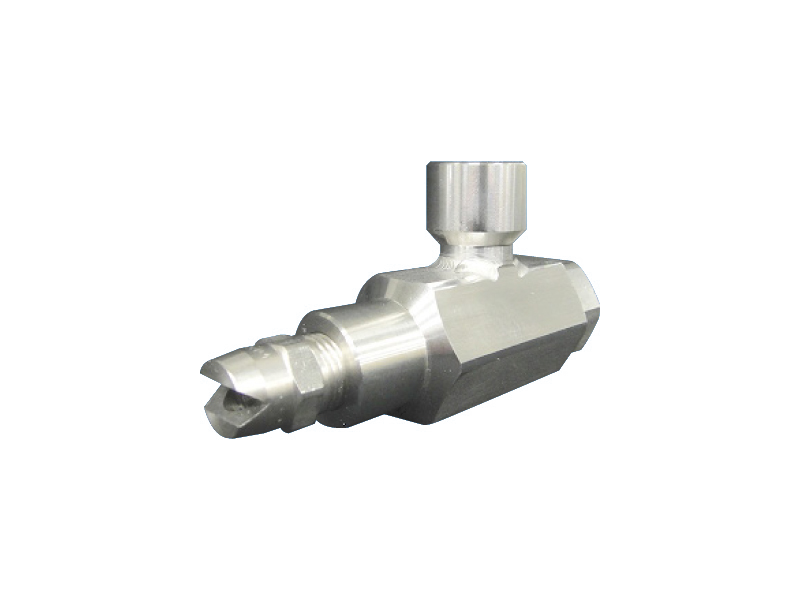 The BAVV series nozzles' features:
Flat spray pneumatic nozzle producing fine atomization with a mean droplet diameter of 40 μm or more (*3).
Energy-saving for blower-use. Low running cost.
Clog-resistant design due to large free passage diameter.
*1) Spray angle measured at both air and liquid pressure of 0.02 MPa (ca. 0.2 bar).
*2) Free passage diameter of nozzle orifice.
*3) Measured by Laser Doppler Method.
Contact us
Liquid inlet: R 1/4", Air inlet: Rc 3/8"
The BAVV series nozzles have multiple applications:
More information?
Do you want to order this product? Or request a quote?