Dry Fog disinfection with the AKIMist® mobile disinfection unit - DryFog in Slovakia

Customer Testimonial: RealTime Technologies SK
RealTime Technologies is a renowned supplier of manufacturing services for the electronic industry. Their headquarter is based in Ireland and it has subsidiaries in Czech Republic and Slovakia. As a Contract electronic Manufacturing company, they design, manufacture, test, and repair PCB assemblies for industries.
Thanks to their experience and knowledge in the electronic manufacturing market, RealTime Technologies has developed its network in Czech and Slovakia for the last 17 years. Trusted by its customers, they offer IPC and ESD trainings, and solve problems in electronic assembly and PCB painting.
When the COVID19 outbreak happened in Europe, RealTime Technologies saw the opportunity to help their customers by offering a Dry Fog disinfection solution.
Before COVID19
Before the outbreak of the pandemic, RealTime Technologies helped their customers to prevent the generation of electrostatic discharges (ESD) which would damage the production of electronic devices.
Certified as IPC trainers, they offered solutions against ESD from training, consulting and audits to development and production of IoT sensors, but also sales and distribution of products that meet the IPC standards.
One of their offer included our Dry Fog humidifier AKIMist® for humidity control and ESD prevention.
COVID19 situation
When the outbreak of the COVID19 happened in Europe, RealTime Technologies offered a new solution to help the fight against the spread of the coronavirus: Dry Fog disinfection.
Problems faced
Fast spreading of COVID19 contaminated cases
Lockdown of all public and private places
Manpower required to disinfect
Time consuming manual labor to disinfect
Exposure of employees to disinfectant liquid that could be harmful
With traditional cleaning method of disinfecting by wiping surfaces:
Cannot reach small areas or difficult-to-reach areas
Cannot be used on sensitive objects like electronic devices that cannot get wet
Spatial disinfection is not possible
Why did RealTime Technologies choose IKEUCHI?
As already familiar with the benefits of the Dry Fog humidifier AKIMist® with successful installations in Czech and Slovakia against ESD, RealTime Technologies capitalized on the potential  of Dry Fog to efficiently disinfect public and private spaces.
As the Dry Fog sprays a homogeneous distribution of uniform-size small water droplets, it reaches every corner of a room to disinfect efficiently.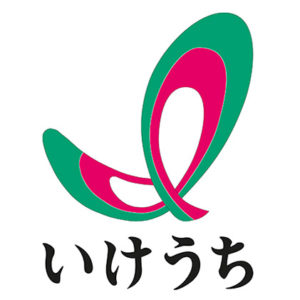 Thanks to the small droplets (on average 7.5 μm), Dry Fog disinfection doesn't wet the surrounding objects or people. Therefore, it is suitable for any environment (industrial production plant, hospital, food production, office, IT rooms, laboratory, nursery, etc.).
For more details about the efficiency of disinfection when spraying small droplets,
System used for this application
Combining the non-wetting characteristics, the uniform droplets sizes and the efficiency to rapidly increase the relative humidity of a room, the Dry Fog AKIMist® is a cost effective method for Dry Fog disinfection.
RealTime Technologies combined it to create a portable unit called:
AKIMist® mobile disinfection unit – DryFog
This portable unit on wheel has a built-in compressor which makes it quickly usable on site.
Used for disinfection and sterilization of indoor spaces of any size, its portable version makes it ideal for hospitals, medical facilities, productions halls, shops, offices, and public areas.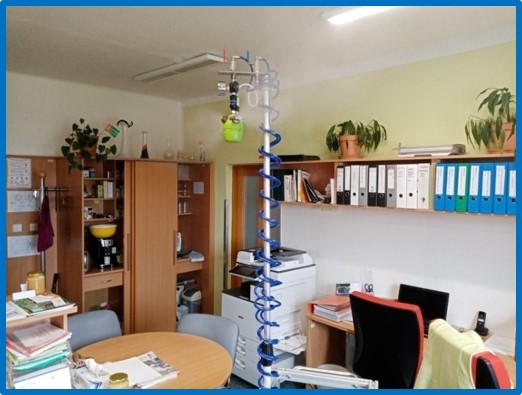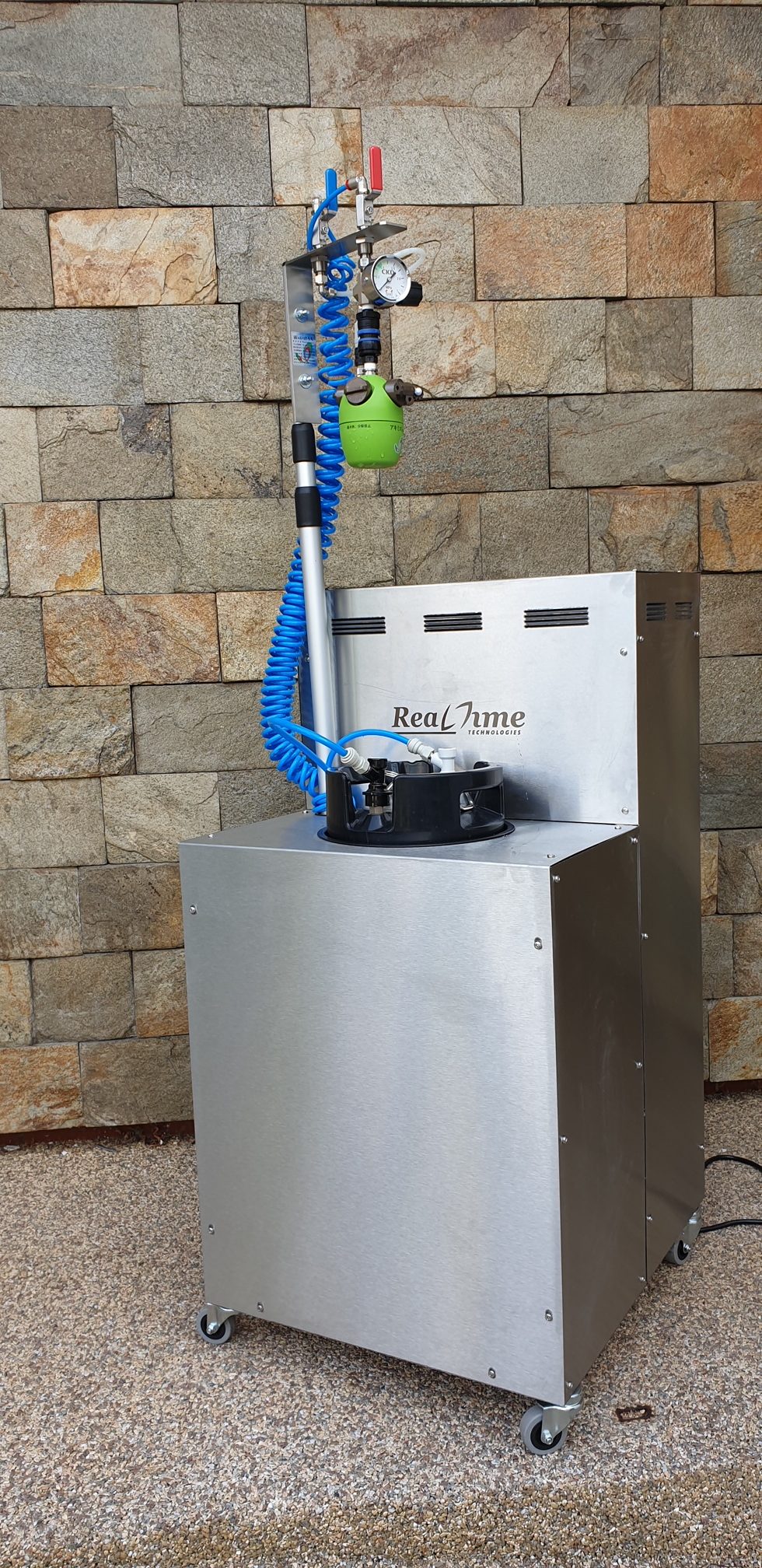 Successful Installation of the Dry Fog disinfection unit
RealTime Technologies has successfully installed the portable disinfection unit in various facilities in Slovakia.
Here are some references of their customers:
Homes for elderly

Jana Matulova, Director or DSS Pezinok: "As the disinfection unit is mobile, handling it was simple for us. We disinfected all areas in DSS with the unit. The advantage of the disinfection device is also the height-adjustable rod with nozzles. The nozzles can be also rotated and adjusted as required."

Supermarket

Drugstores Markt – DM: "Even the strongest Slovak drugstore network, dm drogerie, uses the unique Japanese IKEUCHI technology – the AKIMist® industrial sprayer to disinfect its most exposed stores in Bratislava. Join the killers of the new coronavirus and use the AKIMist® industrial nebulizer to kill viruses and bacteria!"
Medical facility

Lenka Sladeckova, Manager of NovaMed: "I would like to thank Karol Džupa for his willingness, helpfulness and quick equipment in procuring a mobile disinfection and humidification system for the Novamed Polyclinic in Banská Bystrica. other workplaces of our medical facility."

School

Helena Jánošíková, United School of the Holy Family, Gercenova 10: "I would like to sincerely thank you for your help and willingness to disinfect the school. It helped us a lot. It's completely different with your device than when we did the disinfection by hand."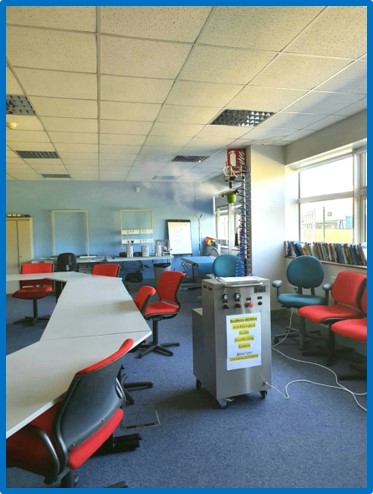 Results of the AKIMist®"E" mobile disinfection unit – DryFog
Their portable unit in combination with their recommended disinfection liquid allows an efficient disinfection of indoor areas. Thanks to the non-wetting Dry Fog of the AKIMist® feature, the Dry Fog disinfection process effectively destroy virus particles without wetting and damaging electronic devices in hospitals, medical facilities, offices, etc. With their portable unit and recommended chemical liquid, you can disinfect a room with an area of 100 m3 in max 15 minutes. This shortened significantly the spraying time compared to ozone disinfection which takes about 40 minutes and then 45 minutes of ventilation before entering the area.
"Our solution is unique due to the fact that the dry fog penetrates the entire space. Even large areas can be disinfected very quickly. And unlike with the ozone disinfection, you can use the room right away", says Michal Porubec, director of Realtime Technologies SK.
Efficient spatial disinfection
Adjustable nozzles with a telescopic rod to orientate the spray as required
Disinfection of difficult-to-reach places
Portable unit on wheel makes it handy
Easy to operate and maintain
All-in-one solution with built-in compressor
Operating costs are 1/5 of a steam atomizer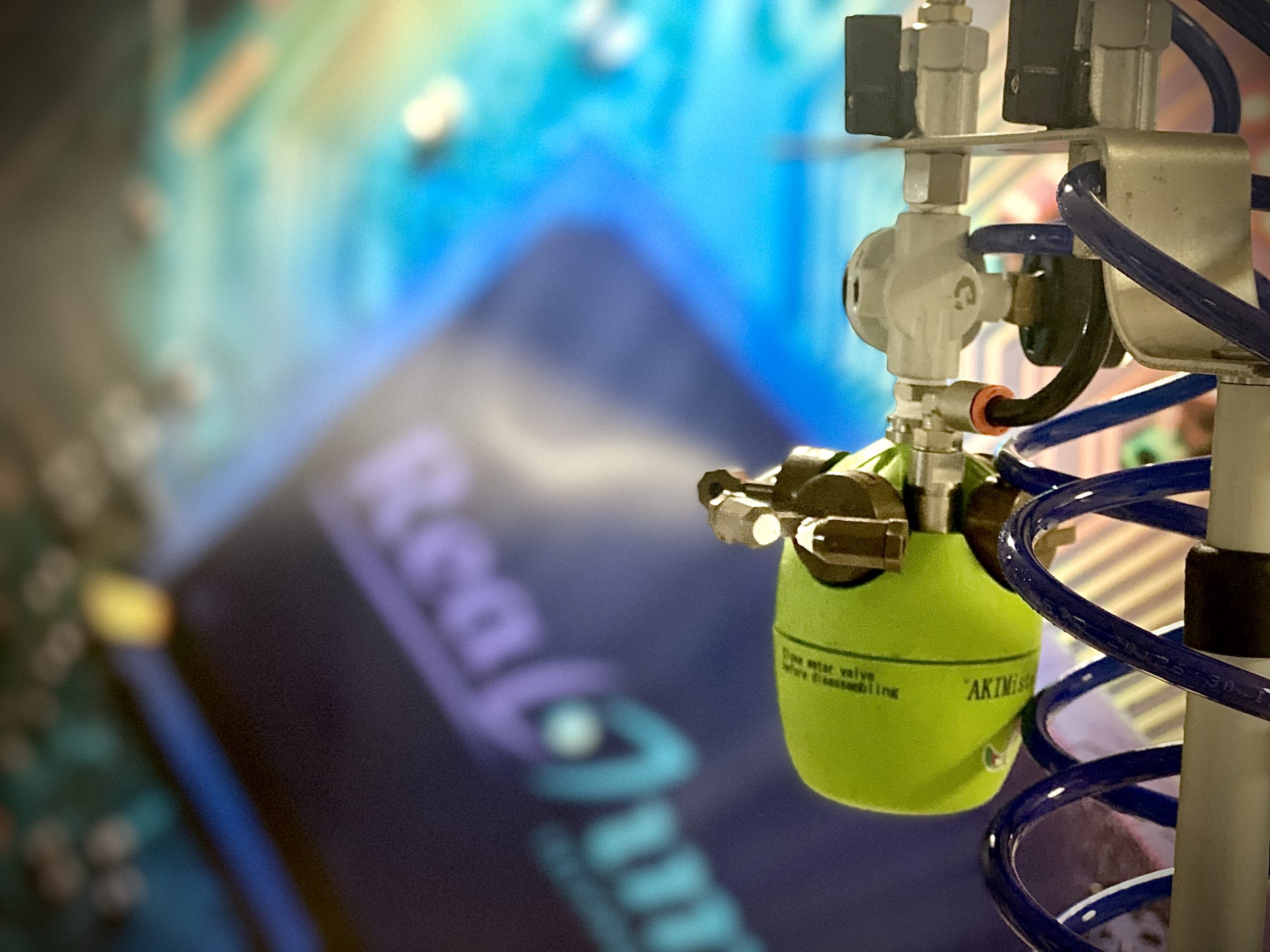 Multi-usage as a humidifier and disinfection unit depending on the liquid used:

Effective all year round against virus and influenza
Effective as a humidifier against ESD and influenza in winter
Effective to cool down hot environments in summer
Related pages: